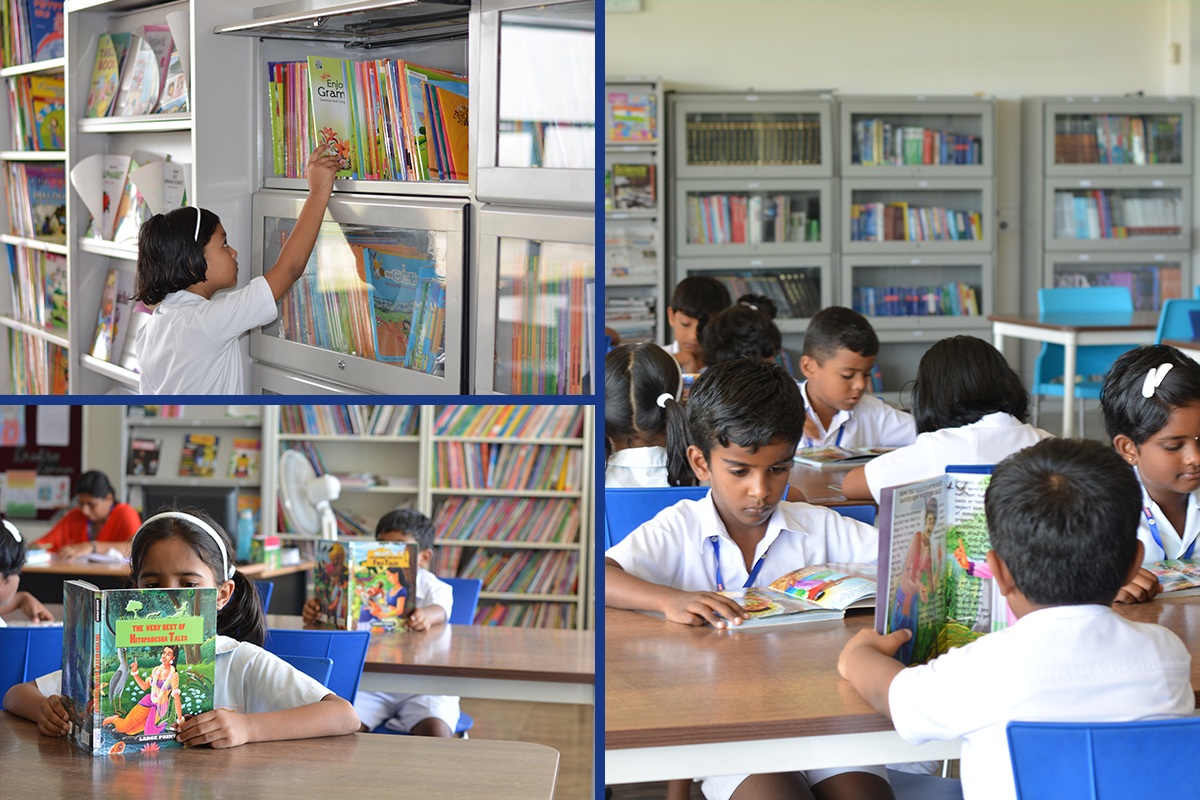 Library
The serene ambience of the library exposes the students to the universe of writers and books. The School's library is a treasure trove with a wide collection of books catering to the needs of the children.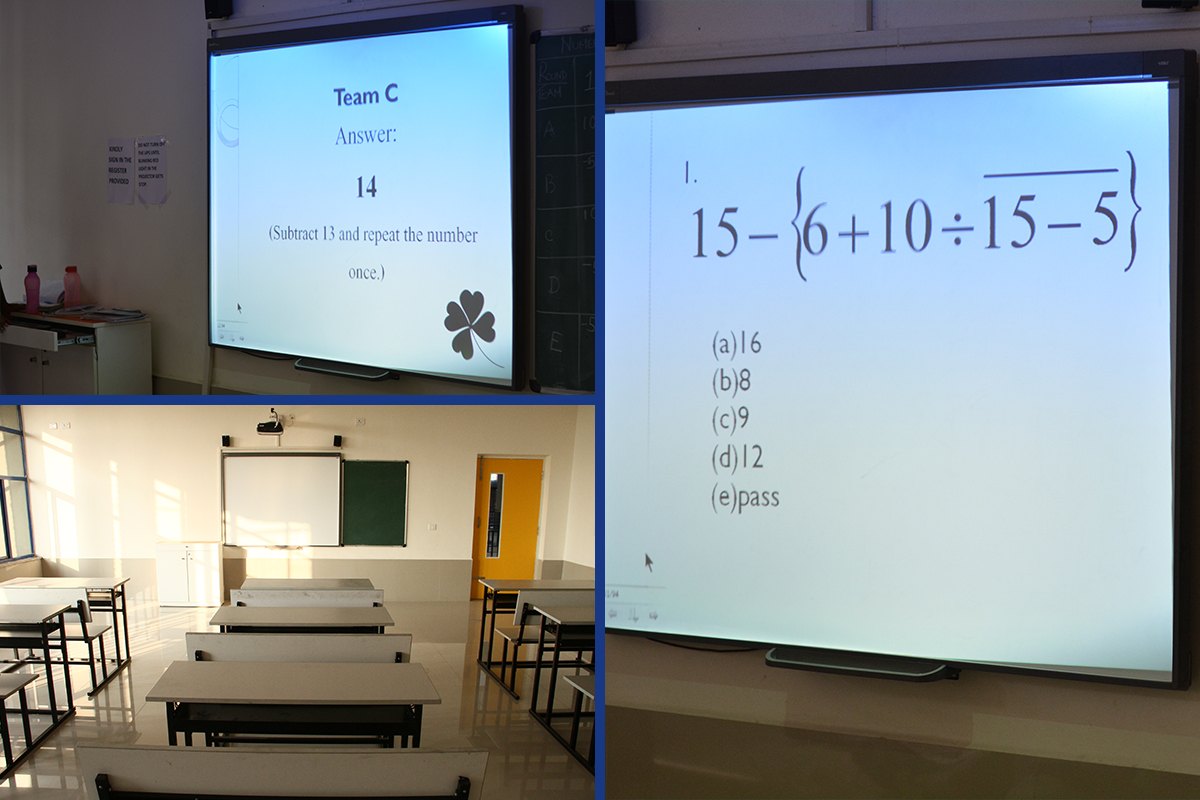 Smart classrooms
The smart class rooms helps students in better concept formation and understanding through the digital media.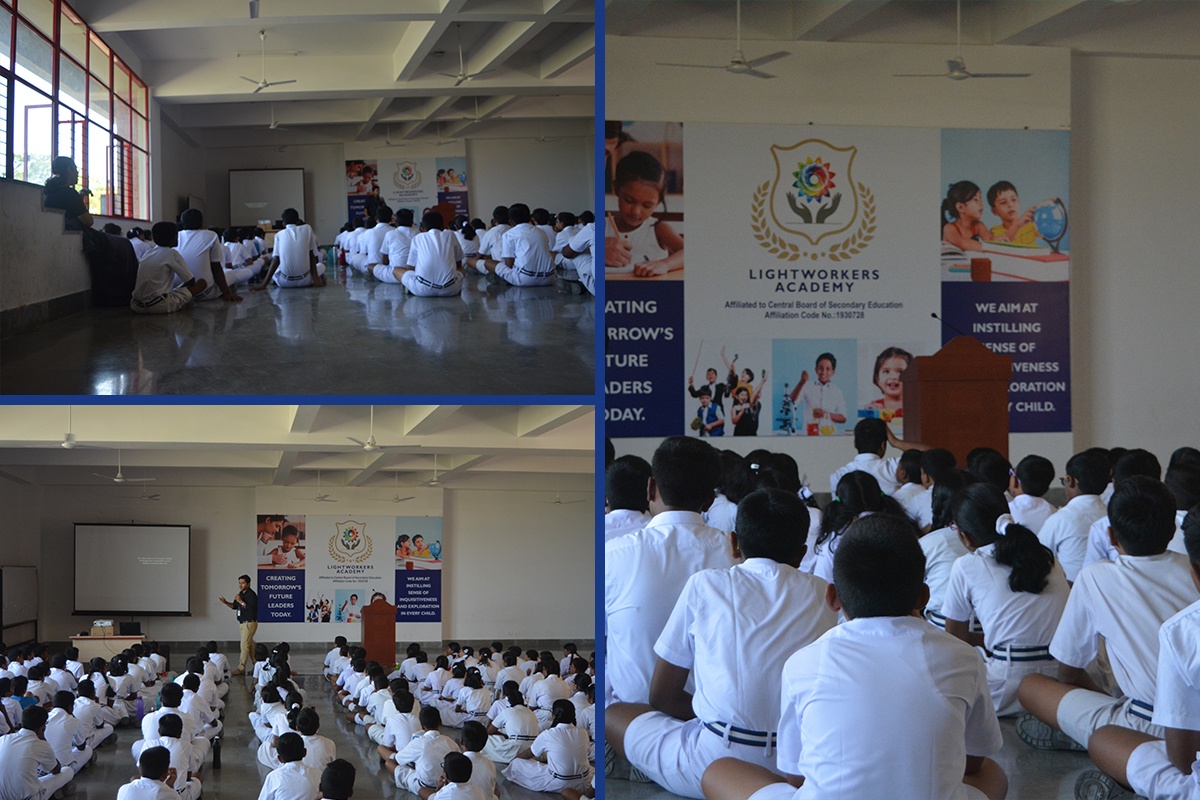 Auditorium
The Multipurpose Hall of the school has a capacity to accommodate 500 students and serves as a platform for daily assemblies, competitions, Drill, dance and Yoga .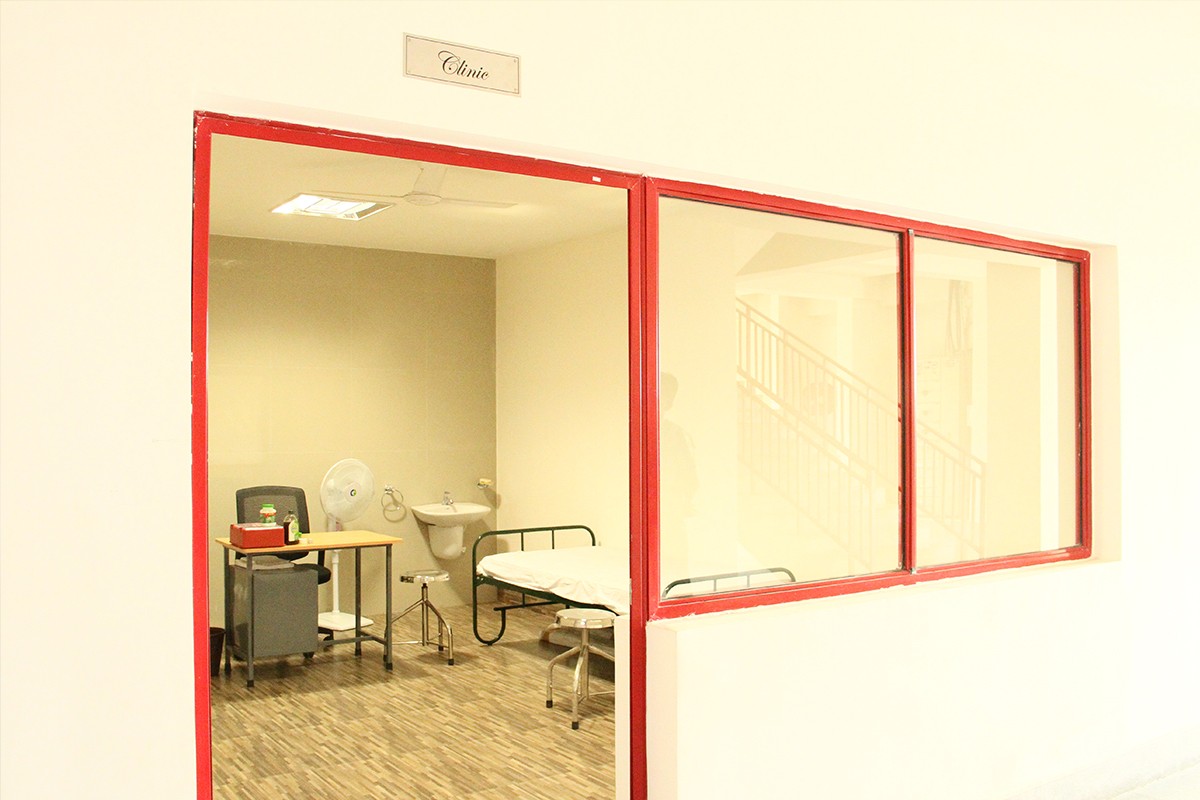 Infirmary
The School's Infirmary is equipped to take care of minor exigencies . On call doctor is available in case of an emergency.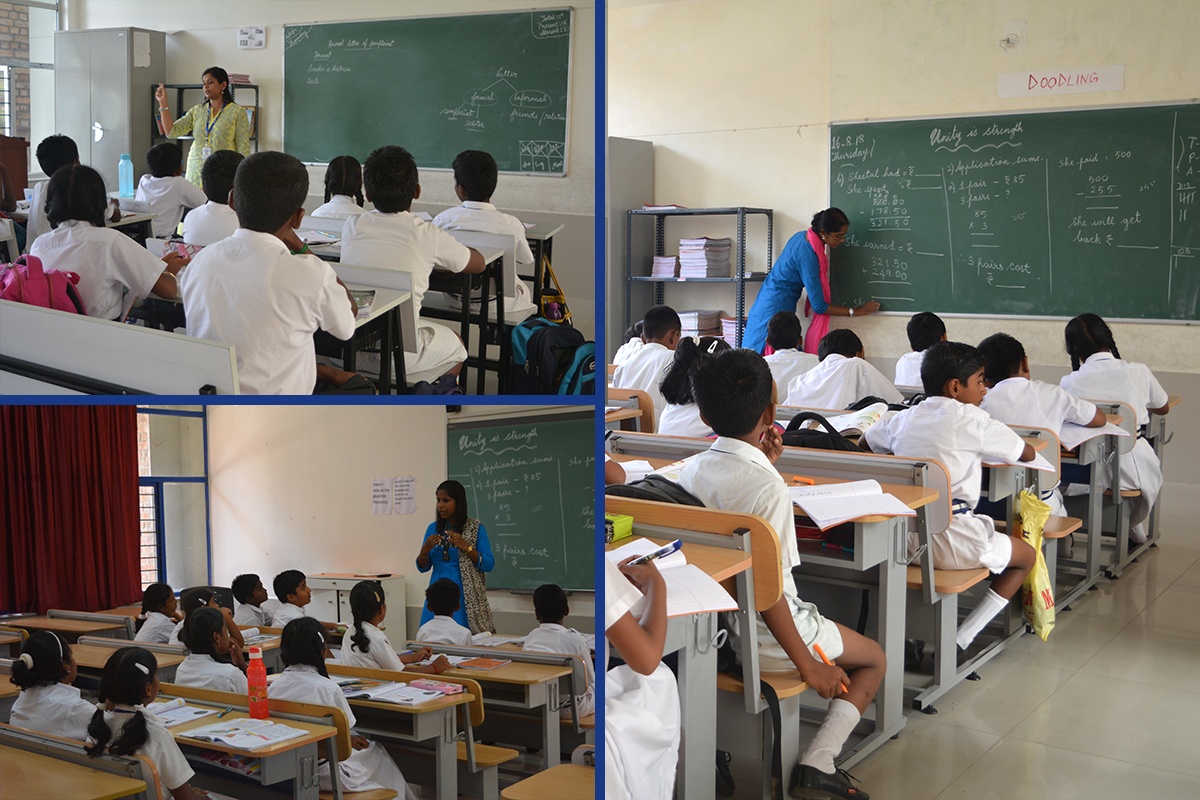 Classrooms.
All classrooms are well ventilated, spacious and airy and provide the ambience for learning. The corridors are decorated with art work and the bulletin boards display information news and information .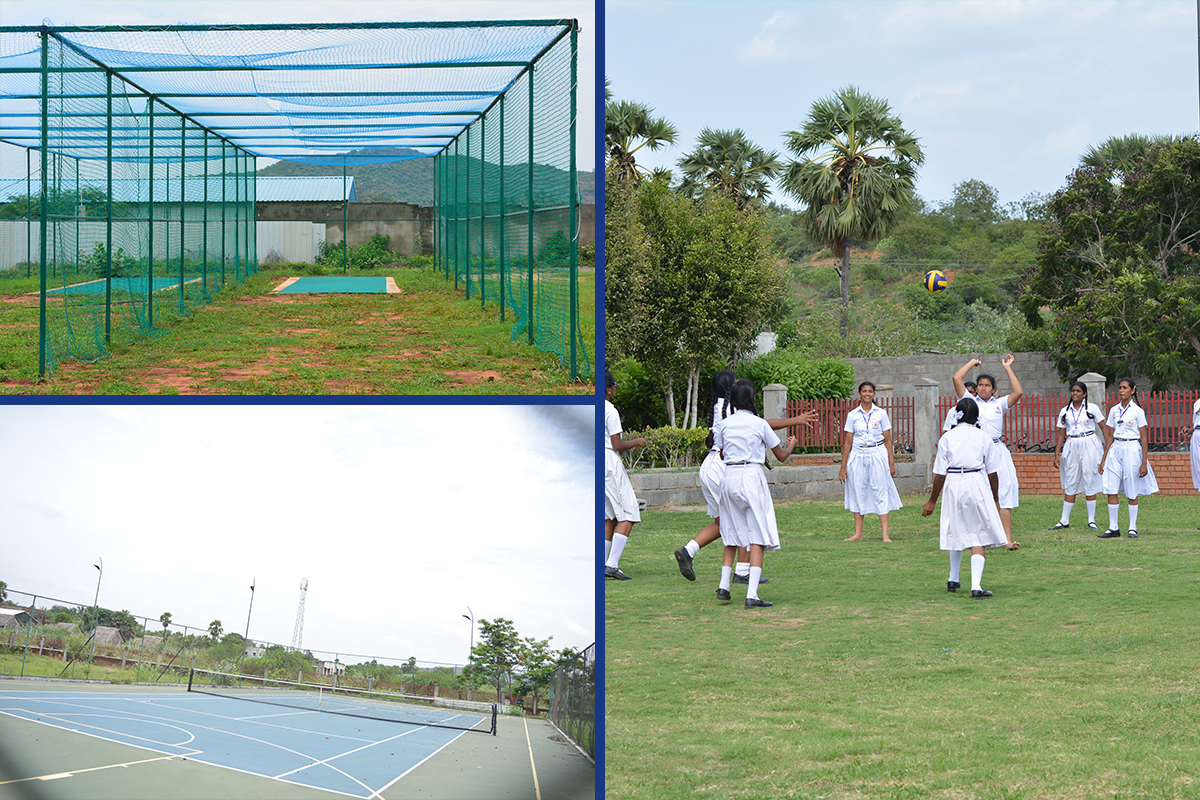 Playground
The sprawling play ground of an acre , boosts the children to develop their physical and motor skills. Sports facility for Football, Cricket, Lawn Tennis, Badminton, Throw ball , shot put, discus throw , Kho Kho,and Kabadi are available.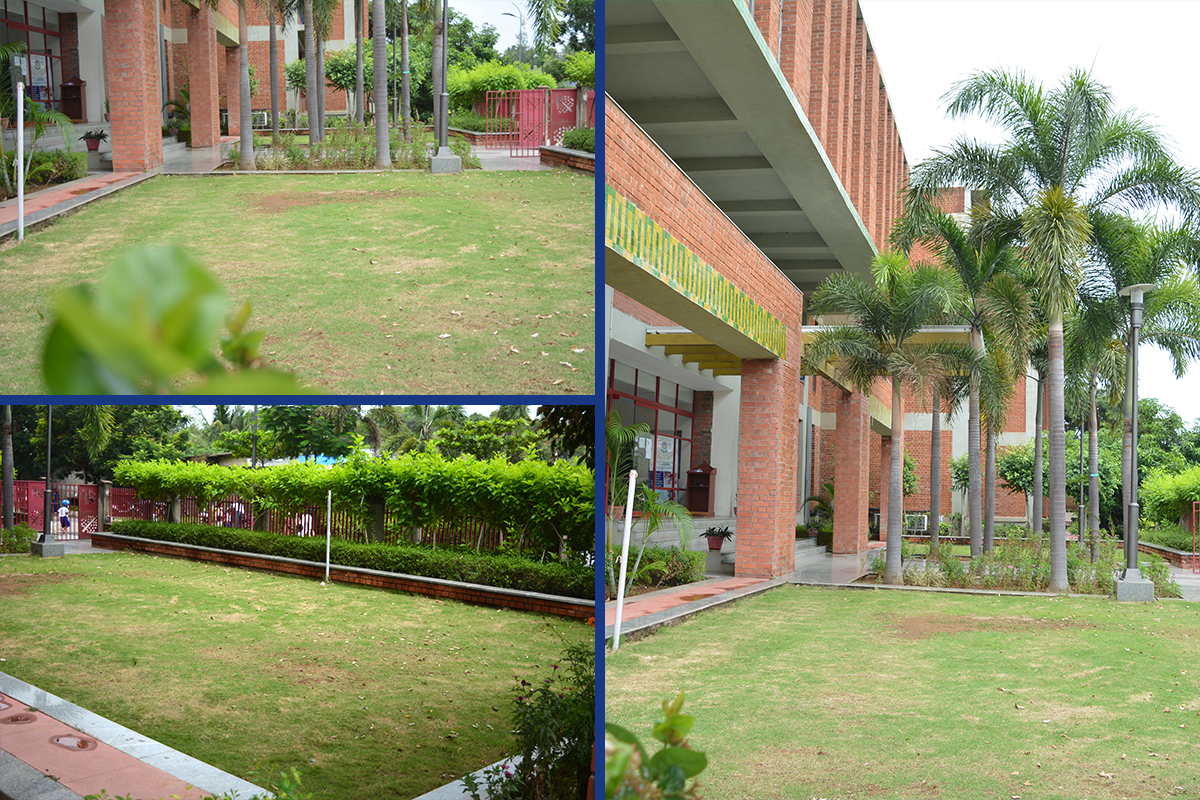 Lawn
The lush green lawn and a well maintained garden , at the entrance adds to the beauty to the school .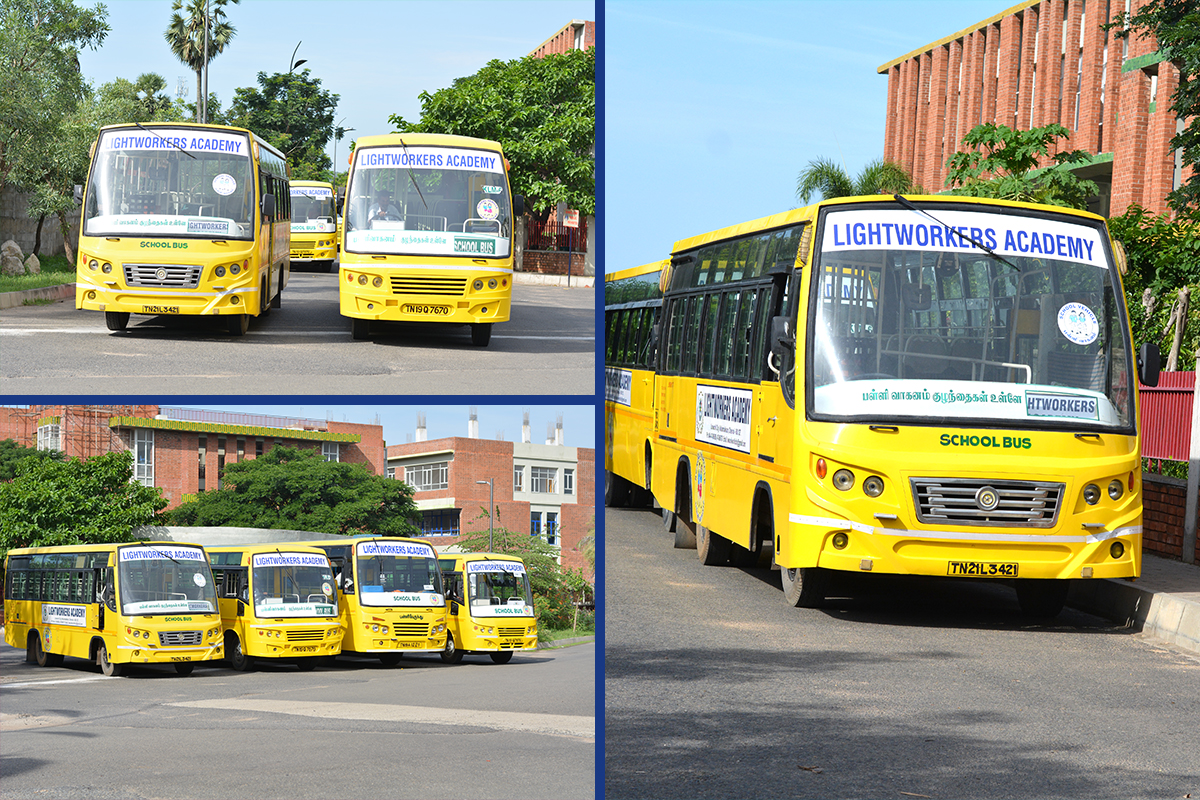 Transportation
School transportation is available from the areas of Tambaram, Guduvanchery, Kellambakkam, Mambakkam, Sriperumbadur . The buses are well maintained and have trained lady attendants. A teacher accompanies the bus students to ensure their safety .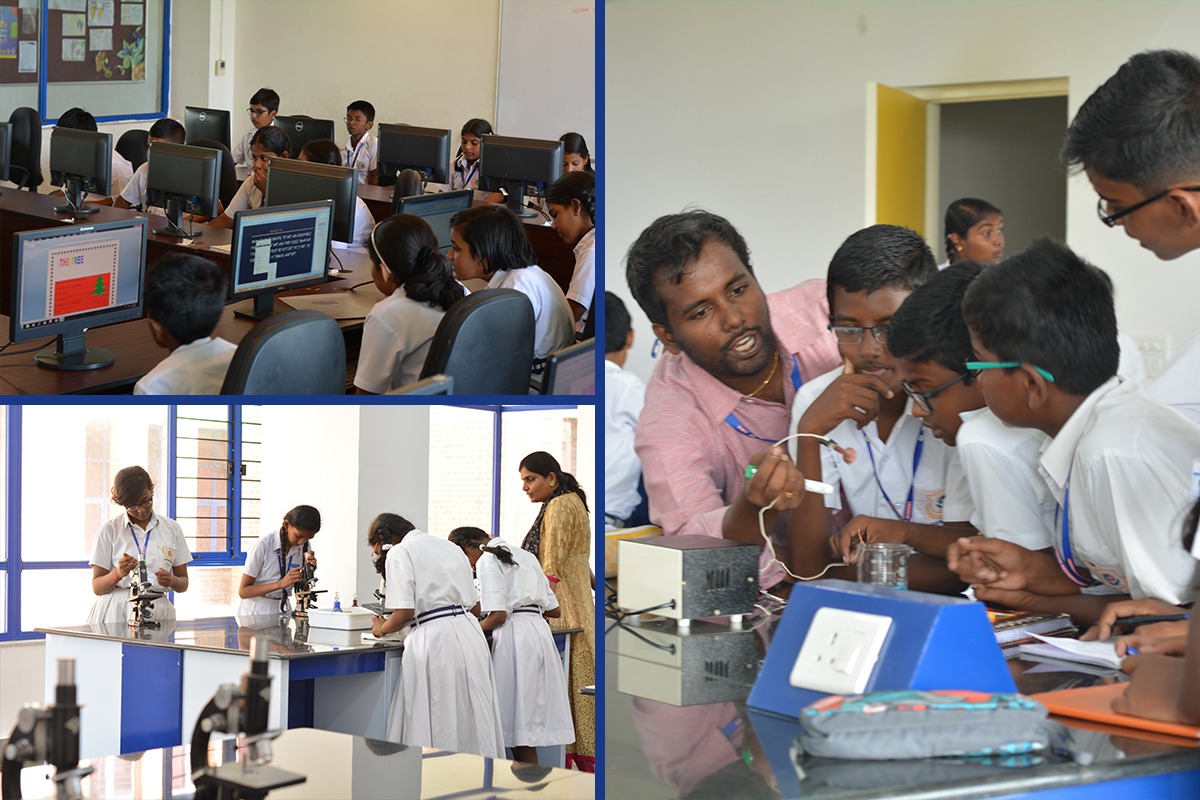 Labs
Well equipped and state of the art labs for Physics, Chemistry and Biology encourages and nurtures scientific temperament and logical reasoning and quenches the curiosity of the students. ICT lab is technically designed to keep in pace with the tech savvy world.
The Social science lab offers an integrated scope of the study of History, Geography, Political Science and Economics. The models recreate the topography of different places , the charts retelling the story of ancient lands and kings and providing an experience for the students to explore the World.

The Mathematics lab serves as a concomitant between the teacher and students and elucidates concepts of Mathematics . It enhances the child's logical reasoning and mental ability through a variety of hands on activities and play way learning.

SHOW MORE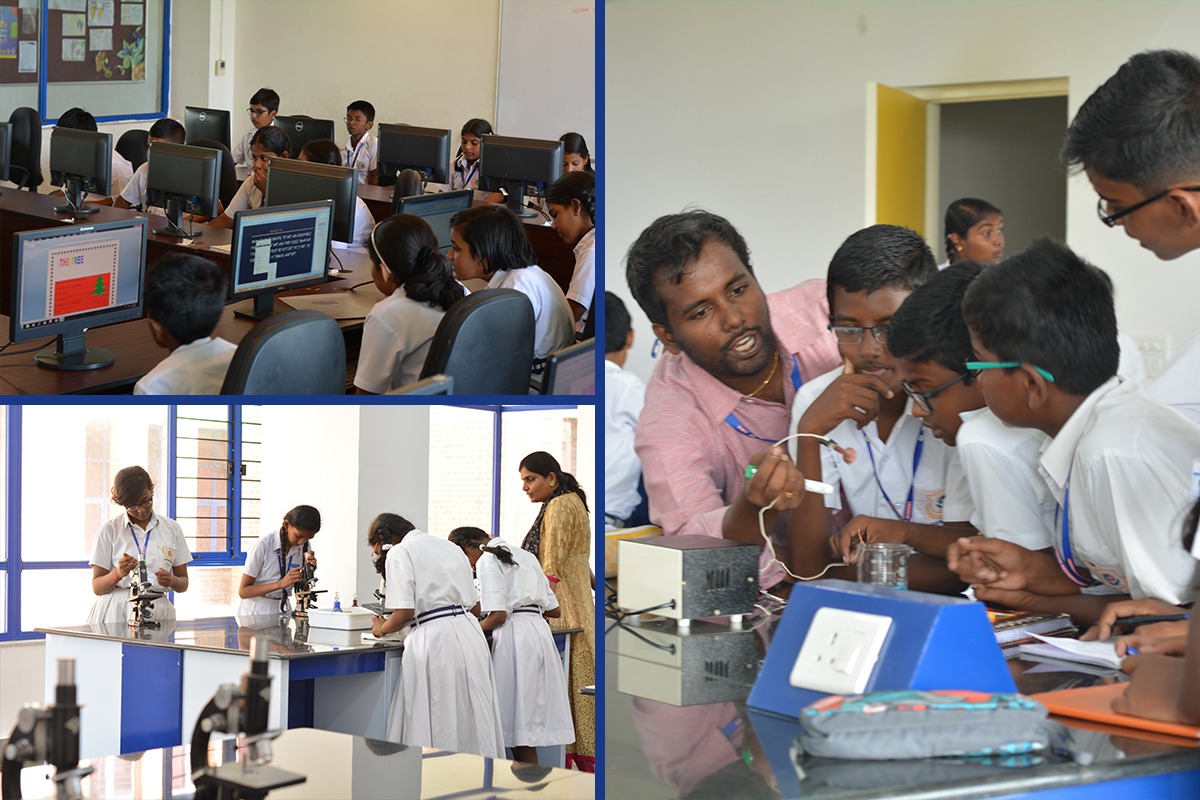 Robotics and Innovation Lab
The lab will be a Makerspace that facilitates after hours and Beyond Curriculum learning by students in emerging areas like robotics, computer hardware and software, electronics, and design. It will also enable students to think up innovations of their own to prototype and develop for future commercial opportunities. Curricular and technical support is provided by the Teaching Learning Centre at IIITDM Kancheepuram.