International yoga day is celebrated every year on 21st June worldwide to spread awareness about fitness and health.
The theme for international yoga day in Lightworkers Academy one of the best CBSE Schools in Vandalur, kelambakkam road 2023 is "Vasudhaiva Kutumbakam" which means earth is my home.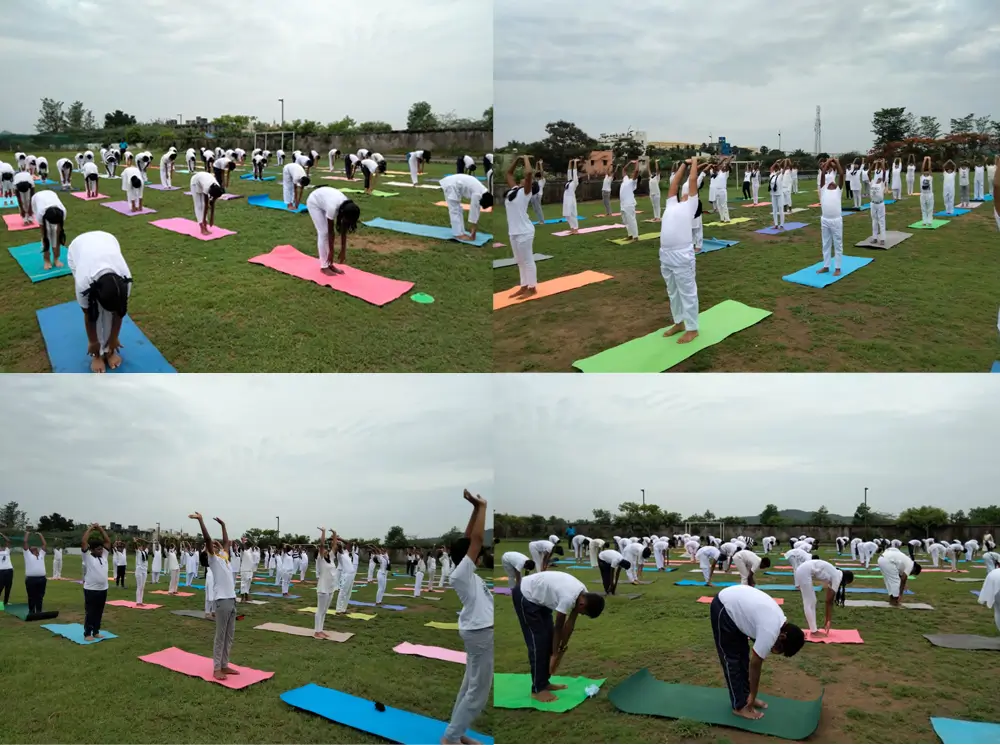 "Yoga not only promotes physical relaxation but also clears mental and emotional tension."
At Lightworkers Academy, one the best schools in Tambaram, we celebrated international yoga day on 21st June 2023 with great zeal and enthusiasm. The event began with the brief introduction about yoga day through an English passage by the student of class 8. Class 6 to 8 students demonstrated the asanas and its Importance were explained simultaneously.
Our Principal, Mrs Santhi Swaminathan encouraged the students and the teachers to practice yoga regularly and remain fit and healthy. The eventended with a vote of thanks followed by National anthem.
Finally, International yoga day celebration was concluded with a grant success under the supervision of our Physical Director Mr Karuvalagan.